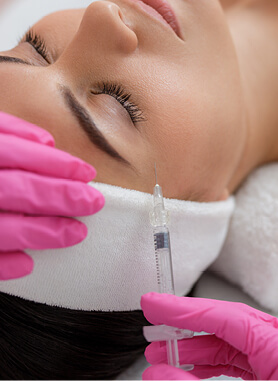 Shed years of aging and stress from your face with cosmetic injectables at Vibrant Med Spa.
These simple, non-surgical procedures help smooth out your skin and fight wrinkles and aging lines. Our Vibrant Med Spa professionals employ best practices in every treatment plan. Additionally, we use well-tested products that produce consistent results.
Results take full effect within 10 days. It's a quick procedure with little to no downtime. Results typically last 3-4 months.
Botox, Dysport, Radiesse, Jeaveau, Belotero, Restylane, and Xeomin are safe and effective injections that help relax facial lines and small wrinkles, including crow's feet, frown lines around the mouth and forehead, and smoker's lines.
Explore the options below to find a treatment best suited to your needs or schedule an appointment with our Round Rock Med Spa.