Cosmetic Neurotoxins
Uses for Botox, Dysport, Jeaveau or Xeomin
---
Botox, Dysport, Jeaveau, and Xeomin are safe and effective injections that help to relax muscles that cause facial lines and small wrinkles.
Some common treatment areas are crow's feet, frown lines around the mouth and forehead. Other common areas of treatment are for hyperhidrosis (excessive sweating), gummy smile, and in the jaw muscle to soften the jaw line or to relieve tension caused by teeth grinding or clenching.
Results take full effect within 10 days. It's a quick procedure with little to no downtime.
Results typically last 3 – 4 months.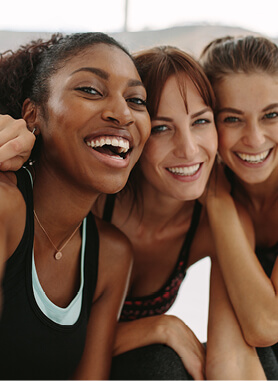 The Cosmetic Neurotoxin Procedure
The treatment takes approximately 20 minutes at our Round Rock med spa. The needles are very small and thin, so pain is minimal. You will be asked to make certain expressions and movements with your face to determine the best points to inject. Your skin will be cleaned, and the tiny Injections will be made directly into the appropriate muscles. There will be several points of injections in the treatment area. If you are sensitive to pain, we can use ice or topical anesthetic cream to numb the area.
Results of Cosmetic Neurotoxins Use
Initial results from neurotoxins can typically be seen after four to five days. Results can take up to two weeks for full effect. It's essential to wait the full two weeks before evaluating your results. To maintain results, it is recommended to retreat every 3-4 months.
Recovery Time for Cosmetic Neurtoxins
Recovery side effects are minor, and there's typically no recovery time for these injections. Many people find it's an ideal lunchtime procedure. You may have some redness and a bit of swelling immediately after your injections, but it usually goes away within 10 minutes.